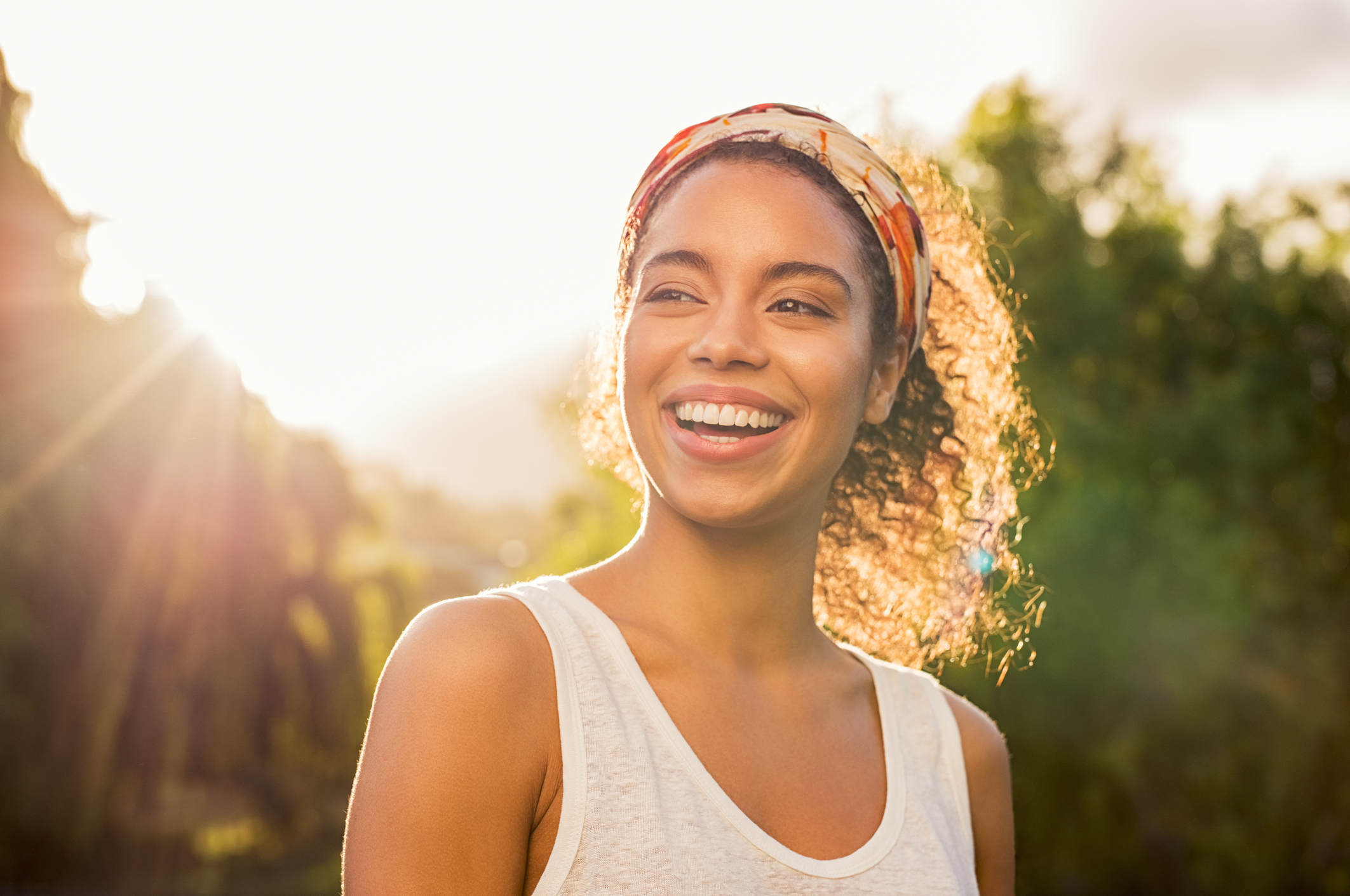 Stay Safe during Skin Cancer Awareness Month (and All Year Round)
May is Skin Cancer Awareness month and, since we're always doing everything we can to keep our clients (and their skin!) as safe as possible, we wanted to dive deep into skin cancer safety, prevention, and treatment. Melanomas, carcinomas, and other dangerous skin cancers can sneak up on us when we least expect it, through accumulated exposure to UV rays in our everyday lives.
Stay out of the sun
This is the obvious one. Even though sunny days aren't the only times we're exposed to cancer-causing UV rays, avoiding prolonged activities in direct sunlight minimizes a lot of exposure and risk. This doesn't mean you should never venture outdoors! Just consider adequate coverage when you do. This includes hats and sunglasses to shield your face; breathable, long-sleeved gear if you're a runner, athlete, hiker, or enjoy other prolonged outside activities; and UPF swimsuits, cover-ups, and other clothing for beach days and similar getaways.
Get your annual skin check
Each year, you should visit a board-certified dermatologist, plastic surgeon, or skincare professional for an annual skin check. During this visit, your dermatologist will examine moles, spots, and other irregularities on your skin to search for any potential melanomas. If you know that skin cancer is prevalent in your family, ask your doctor to consider 6-month checks instead.
Additionally, you should frequently check your skin, head to toe, and schedule a screening or a check-up with your dermatologist, plastic surgeon, or skincare professional if you notice anything unusual, such as a new mole; a mole changing size, shape, or color; or any other form of developing or unusual skin pigmentation.
Chemical peels
Chemical peels and other facial resurfacing treatments remove the outermost layers of your skin, which means they are also an effective way to remove precancerous skin lesions that can reside in those layers. Chemical peels can be tailored to your skin and condition, including made to target specific layers of skin or affected areas.
This treatment is commonly used for patients with actinic keratosis, a skin condition that can lead to malignant carcinoma if not treated promptly.
Wear SPF
SPF keeps your skin safe from UV rays all day long! UV rays can still reach us through cloudy skies or even through our car or home windows. An SPF of 30+ as the final step in your skincare routine keeps your skin protected from these small exposures. Of course, you'll still need to reapply on top of your daily amount if you're planning on being outdoors for more than four hours. Broad-spectrum SPF blocks UVA and UVB rays, making it the most effective product for protecting your skin.
Here's the best part: All of these efforts will not only keep you safer from skin cancer and keep your skin healthier overall, but less sun exposure will also prevent and reduce signs of aging, keeping your skin looking younger, longer.
To learn more about the maintenance, preservation, and safety of your skin, talk to the experts at Mangat Copit Plastic Surgery and Skin Care by calling us at 970-766-3223 or visiting our contact page.