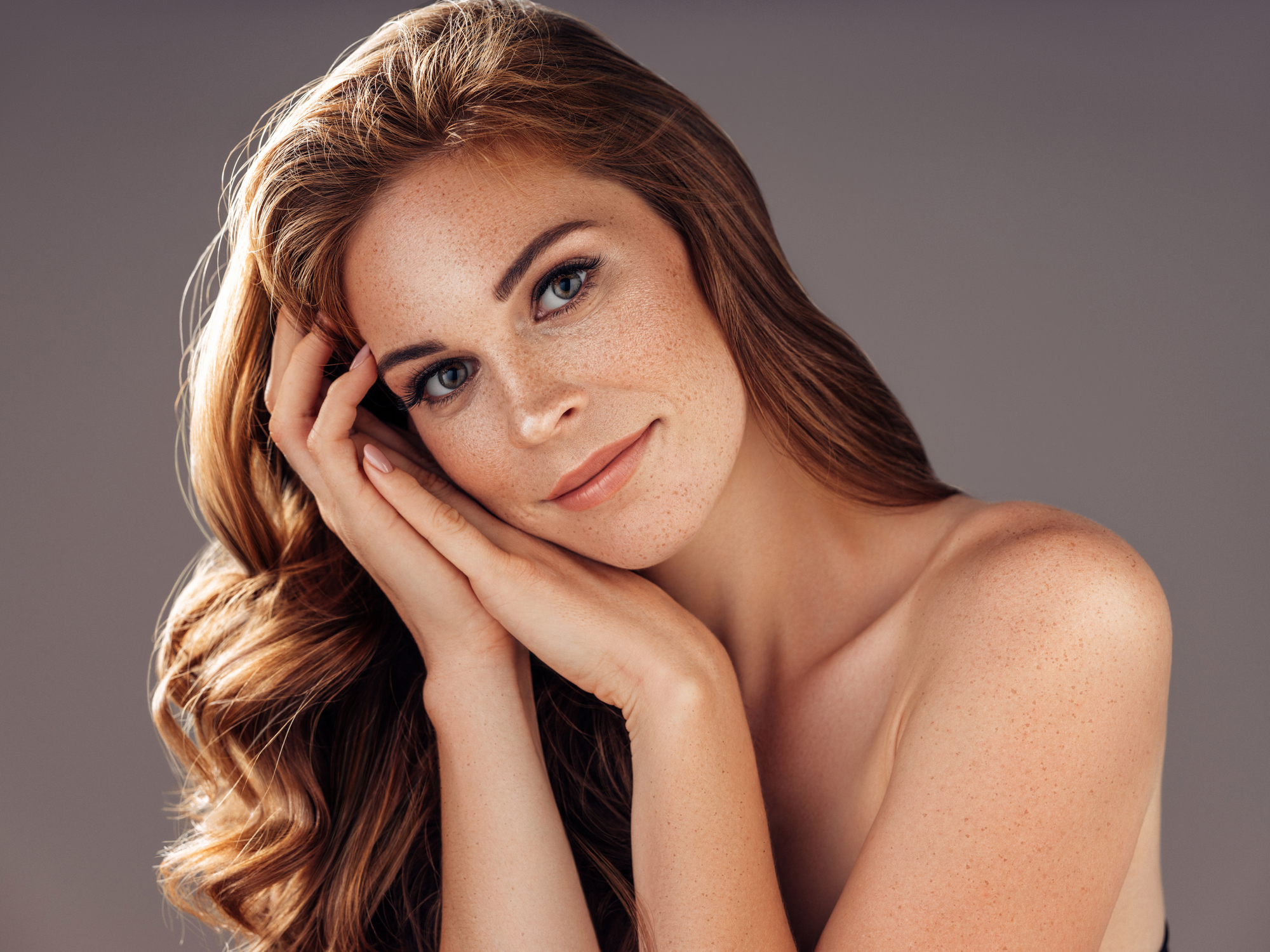 While we're daydreaming about our glowing skin goals, there are steps we can be taking every day to improve the appearance of our skin! Regular maintenance helps skin retain its natural glow and elasticity and, most importantly, keeps skin safe from further damage. Keep reading for some of the common steps we recommend to keep your skin looking its best.
Exfoliating
Exfoliating is an essential step to helping your skin shed older, duller layers, leading to a brighter, smoother look. This process is like a skin-deep clean and can even reduce pore size and discoloration over time.
While there are many take-home exfoliating products on the market, our team of experts recommends avoiding physical exfoliants, like textured scrubs, on your face. These products can create microtears in the skin, leading to redness, irritation, and other possible damage. Instead, try adding safe, low-percentage chemical exfoliants into your at-home routines, such as salicylic acid or glycolic acid. These ingredients can be found in creams, toners, and serums.
While you should exfoliate at home 1-2 times per week, more significant exfoliating, like dermaplaning, can be done every 3-4 weeks under the guidance of our skincare pros. This in-office treatment creates a more even skin tone and can even reduce the appearance of fine lines and wrinkles.
Repair
Repairing damage to your skin by restoring vitamins and collagen reduces existing signs of aging and often keeps skin looking younger for longer! The consistent topical application of vitamins like Vitamin-C or Retinol can boost antioxidant levels and reduce inflammation, pigmentation, and many visible signs of aging. Most of these topicals can be applied from 3-7 times per week, depending on their strength.
Additionally, we can use SkinPen Microneedling at Mangat Copit Plastic Surgery and Skin Care to directly target increased collagen and elastin production in deeper skin layers, leading to a smoother, firmer, more youthful appearance. Monthly microneedling treatments can help to keep signs of aging at bay and continue to restore your skin further with each treatment.
Moisturizing
After exfoliating and repairing, regular moisturizing is an essential next step. These other treatments, while beneficial, can also be drying and occasionally irritating to the skin. Moisturizers hydrate your skin, protecting it from redness, inflammation, flaking, and even cracking, and should be applied daily. These products also provide fatty acids and ceramides to outer layers of skin, restoring and maintaining lift and bounce and helping to prevent further sagging or wrinkling in the future.
SPF Protection
SPF is crucial to protecting the youthful appearance of your skin and preventing damage to your overall health; UV rays and sun exposure contribute to discoloration, fine lines, wrinkles, and hyperpigmentation, as well as potentially causing cancerous melanomas.
We're exposed to UV rays all day, every day, even when we're not directly in the sun. They can reach our skin through our windows or cloud cover. This is why your daily skincare routine is the most crucial step in applying SPF of at least 30.

To get a skincare routine personalized to your needs and goals, schedule a virtual or in-office consultation with the experts at Mangat Copit Plastic Surgery and Skin Care by calling us at 970-766-3223 or visiting our contact page.