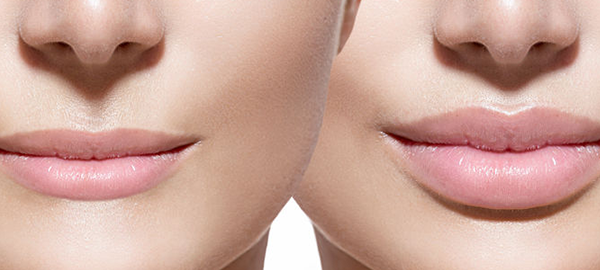 What Is Lip Enhancement And Is It Right For Me?
What Is Lip Enhancement And Is It Right For Me?
As we age, our skin loses elasticity and fatty tissue starts to disappear which causes the lips to become thinner. Age and lifestyle habits, like excess unprotected sun exposure, can cause lips to develop fine or coarse vertical wrinkles that are, sometimes, incorrectly referred to as "smokers lines". These are purely due to excess sun exposure. These changes can cause lips to loose plumpness and the vertical wrinkles can make us look older. Injectable dermal fillers are often used to enhance the lip area, but more permanent solutions are now available and have become a go-to solution for patients wanting to increase the volume in their lips.
Popular Lip Enhancement Products
The Restylane family of products includes Restylane, Restylane Silk and Perlane. Restylane and Restylane Silk may also be used for lip enhancement in patients over 21 years. Restylane Silk can be used to treat lip lines in patients over 21 years.
Restylane Silk is lip filler that offers natural-looking results and is approved by the FDA. It is specifically designed with smaller, smoother hyaluronic acid particles that can combat the vertical lines above the lip and can also be used as a lip enhancement.
While fillers improve the look of the lips and area around the mouth, they are a temporary solution. Most patients opt for continued treatments with fillers every four to six months. A more permanent solution does exist for those wanting to avoid follow-up sessions.
What Is Permalip?
For those wanting a permanent change to their lips, Permalip is a great solution. The sleek silicone implants are designed exclusively for lip enhancement. Permalip is soft to the touch and is made of a solid silicone. The implant is tapered at each corner to match the lip's natural design.
Permalip comes in a variety of sizes, so the implant can be tailored to your needs. While the implant is designed as a permanent lip enhancement, the procedure is easily reversed through implant removal.
How Does Permalip Procedure Work?
The Permalip procedure is quick and simple. The procedure takes less than 30 minutes and is completed under local anesthetic. Two small, 4mm incisions are made at the corner of the mouth on the upper and lower lip. The implants is then inserted and centered. The incisions are closed with dissolvable stitches.
Healing Time For Permalip Procedure
Following a Permalip procedure, patient can expect to experience some swelling – lasting 3 to 4 days – and bruising – lasting 7 to 8 days. Lips will be sensitive for about two weeks.
Patients may experience slight difficulty speaking, smiling and eating for a short period of time. Applying ice and taking an oral antibiotic will help the healing process and ward off any possible infection.
Permanent lip augmentation is one of the most requested cosmetic procedures at Mangat Copit Plastic Surgery, Vail Valley, CO. The experienced team will answer any questions you have an walk your through the procedure that's best suited for your goals.