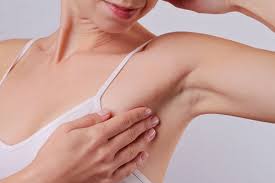 Understanding Breast-Self Exams
Understanding Breast-Self Exams
One in 8 women will develop breast cancer at some point in their life. The National Breast Cancer Foundation reports an estimated 268,600 new cases of invasive breast cancer will be diagnosed in women in the U.S. this year alone, as well as 62,930 new cases of non-invasive breast cancer.
While no single test can detect every case of breast cancer, understanding the importance of performing a self-exam can help identify cancer in its early stages. Breast self-exams, in combination with other screening methods, can increase the chance of early detection and treatment.
Are Breast Self-Exams Beneficial?
There has been debate over the years over whether breast self-exams actually help detect cancer any earlier and help increase the likelihood of survival. While the American Cancer Society no longer recommends self-examinations for women with an average risk of breast cancer, many doctors and organizations still find benefit in the simple screening tool.
At-home breast exams are no replacement for important screening tools recommended by your doctor. Self-exams are meant to be used in combination with mammography, routine physical exams with your doctor, and, when needed, ultrasound or MRI. Each type of breast cancer screening has its advantages and disadvantages, but breast self-exam is a simple, free test you can use routinely in the comfort of your own bathroom mirror. Breastcancer.org recommends that all women routinely perform breast self-exams as part of their overall breast cancer screening strategy.
How To Perform Breast Self-Exam
The beauty of a self-examination is that it's simple and can be performed in just a few minutes in your own bathroom.
Start by visually examining your breasts in the mirror. Stand with your shoulders straight and your arms at your hips. Look to ensure your breasts are their usual color, size, and shape. There should be no swelling or visible distortion. If you notice any of the following abnormalities, visit your doctor:
Building of the skin, puckering or dimpling

Inverted nipple or nipple has changed position

Swelling, rash, soreness, or redness
Once you've completed the visual exam with your hands on your hips, raise your arms and look for the same changes. Be aware of any fluid coming from your breasts. A watery, milky, or yellow fluid or blood is reason to contact your doctor.
Finally, lie flat and use your hands to feel the opposite breast. Use the pads of your fingers to make a firm, smooth touch, keeping your fingers together and flat. Make a circular motion as you move your fingers across the entire breast. Include the areas immediately surrounding the breasts – from your armpit to your cleavage and from your collarbone to the top of your abdomen.
Use an up and down motion across the entire breast, including the nipple. Use light pressure for the tissue at the front of your breasts, moderate pressure for breast tissue in the middle, and firm pressure as you reach the back of the breasts. You can also complete this portion of the self-exam in the shower. Some women find it easier to glide their fingers of the breast with soap and water.
With breast cancer being the second most diagnosed cancer in women (skin cancer is first), a breast self-exam is a simple first step you can take to notice any changes and potentially receive an early diagnosis.