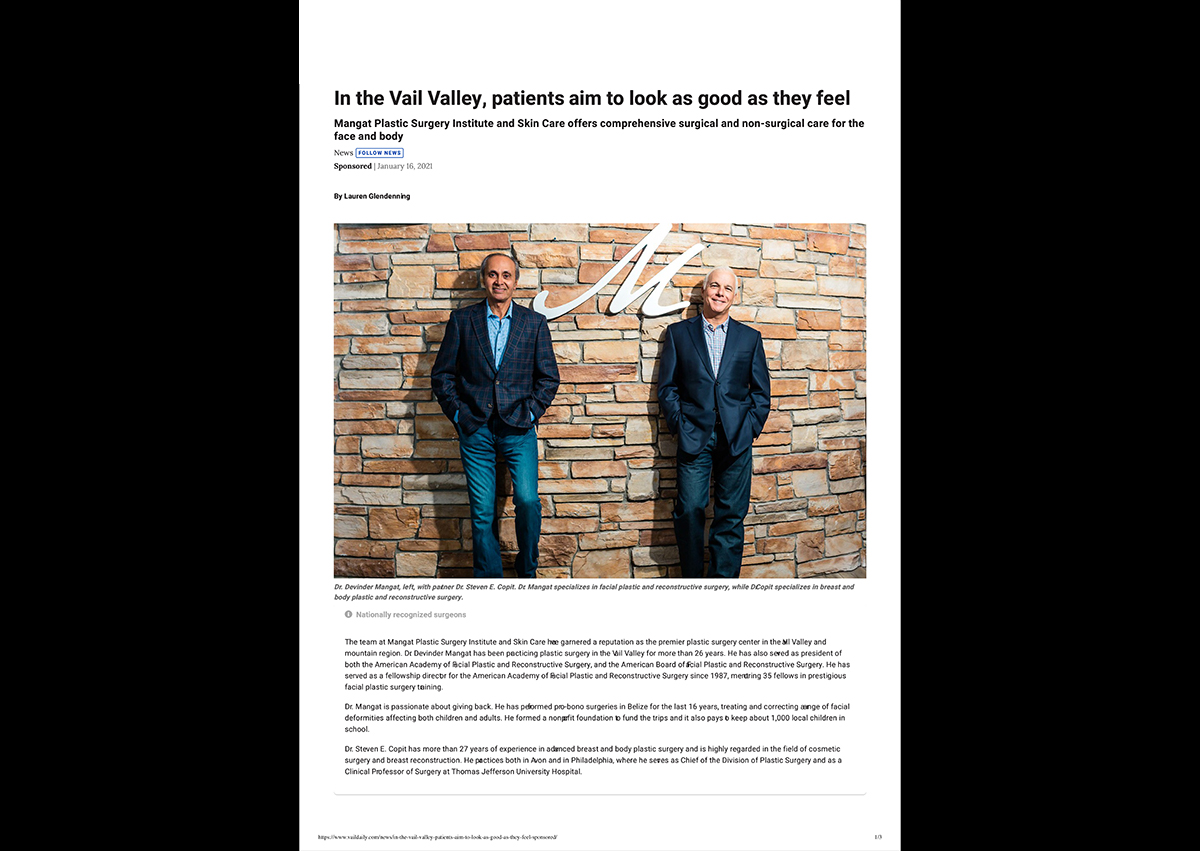 Featured in VailDaily News
In the Vail Valley, patients aim to look as good as they feel
Mangat Copit Plastic Surgery and Skin Care offers comprehensive surgical and non-surgical care for the face and body
When it's time for cosmetic or reconstructive plastic surgery, highly specialized care is essential for patients who demand exceptional results.
Mangat Copit Plastic Surgery and Skin Care in Avon has been serving the mountain communities for more than 26 years, with Board Certified surgeons Dr. Devinder Mangat and Dr. Steven Copit delivering nationally recognized care in their respective areas of expertise. Dr. Mangat's practice is focused on the nose, face and neck, while Dr. Copit specializes in body procedures and breast reconstruction.
"We're a highly specialized practice and that's how it should be," Dr. Mangat says.