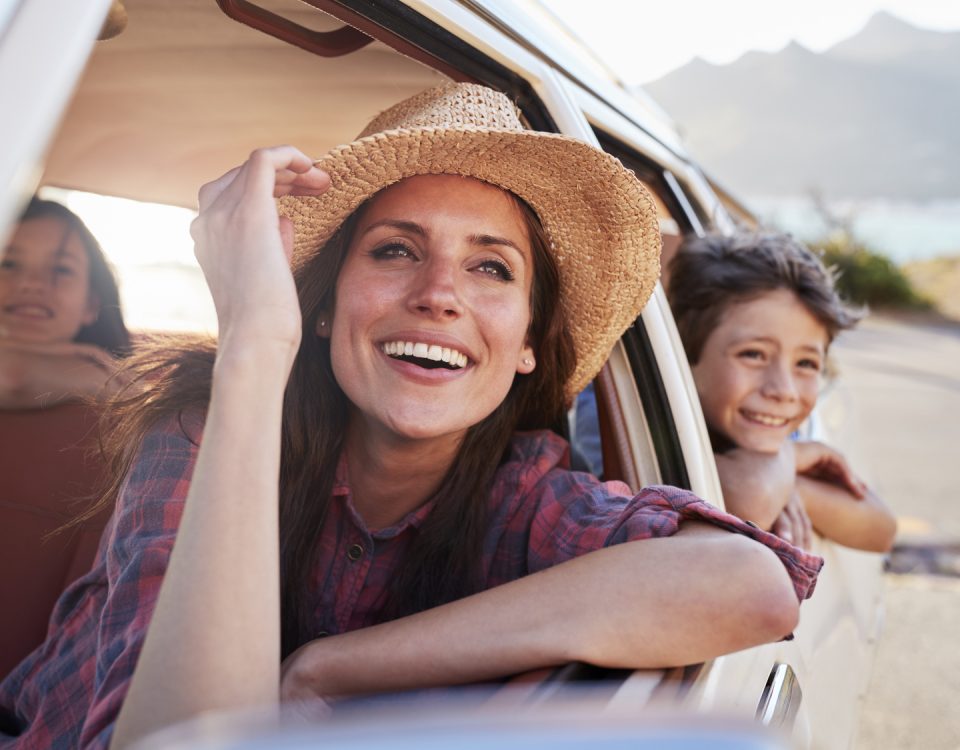 5 Ways To Enjoy A Stress Free Summer Vacation
5 Ways To Enjoy A Stress Free Summer Vacation
After long winter months trapped indoors, it's finally time to start planning beach days and making travel arrangements. With the airline rules, stress of packing, and constant rush to arrive on time, it's a wonder any of us ever leave our homes at all during the summer. So, before you Google one more carryon detail or fear you've overpaid for the family's day at the theme park, let's talk about how you can stress less on vacation and actually enjoy the time away from home and the office.
Before you go
Buy sunscreen. Any Edwards, Colorado cosmetic surgeon will tell you, in order to protect your skin, you need to apply SPF 30 every day. Sunscreen is especially important when you're sitting pool side sipping margaritas. Apply sunscreen about an hour before going outside and reapply every four hours to ensure your skin isn't burning.
Don't procrastinate. We're all for a spontaneous weekend away, but if you're planning a trip a few weeks or months out, don't think the planning is done once the hotel room is reserved. Do laundry three to five days before you leave so you have all your favorite clothes clean and ready to pack. Pack your cosmetics and toiletries bag the day before you leave (it's best to have a bag with travel size products already packed).
Get your beach body. If you want to get noticeable fat-loss results, begin CoolSculpting treatments now. The non-invasive procedure doesn't require any downtime and you can begin to see results within weeks.
Make your skin look its best. Before you fly off to a warm, coastal city, give your skin a hydration boost with HydraFacial MD. Your Vail Valley cosmetic surgeon can remove impurities and dead skin through this non-surgical procedure. Your face will look fresh and hydrated when you arrive for vacation. Schedule your appointment at least 48 hours out from your departure.
While you're on vaca
Don't stress the unexpected. Inevitably, things will come up – bad weather, long lines, lost luggage – but when you're relaxed, those things won't disrupt your good time. If things don't go perfectly, let it go (then find your Zen when you get back to yoga class).
Wear sunscreen. Lather in SPF 30 (at least) multiple times each day. Sunscreens with zinc oxide offer the best protection. Tinted sunscreens also work; just make sure the SPF is 30 or greater. If you want to apply moisturizer, wait about 30 minutes after applying sunscreen. Plus, it's vacation – wear your sunglasses and a beach hat or visor for added protection.
Take some down time. Don't get caught up in wanting to plan every minute of your vacation. Leave some time to relax and enjoy your company or a great book!
When you return
Rejuvenate your skin. After days in the sun and late nights dancing, your skin needs a refresh treatment. The Perfect Derma-Peel is a great way to revive your skin's brightness and youth with minimal downtime.
Take an extra day. Have you ever heard someone say, "I need a vacation from my vacation"? Take an extra day once you return home to relax, unpack, and unwind before you head back into the office.
Vacation should be a relaxing, fun time with friends and family. Don't stress about the things that are out of your control, take care of your skin, and make a quick visit to your Edwards, Colorado cosmetic surgeon to make sure you look your best for vacation!